#TourismFromZero with locals
Our "with locals" mission is to connect you with unique local artisans, experts, associations, clubs, charities and more (*).
---
And stay tuned for other countries to follow.
---
All these (*) often invisible or somehow overlooked local actors contribute greatly to the preservation of their traditions, culture and environment. #TourismFromZero with locals takes care of their prudent involvement in the global tourism market.
The frequent reasons for the invisibility of such stakeholders are lack of resources in advertising, digitization, bureaucracy, etc. That is why we are here to find them and help them show their inspiring skills and experiences to the world.
Be curious and prudent yourself - and visit them for additional authentic and memorable experiences of the regions you travel through!
---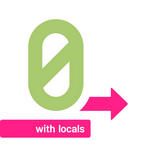 HOW IT ALL STARTED
We have already collected more than 200 ideas on how to move tourism from zero to hero. In April 2020, several students submitted ideas with a common focus on local "from zero" experiences.
We invited these students to join the TFZ team. Together, we have started to develop the #TourismFromZero with locals concept and implemented the above, first minimum viable prototype for Slovenia through which you can already book your experiences "with locals".
BECOME TFZ Scout
Local TFZ Scouts, coming from all over the world, take care of identifying secret local treasures, contacting them, and managing booking and online customer services on local providers' behalf.
We are looking for new scouts to join the project - also from your region!
JOIN TFZ Coders TEAM
We are conceptualizing online booking and payment procedures for (1) when and (2) how many people can visit these hidden gems and experience what they do.
Under the guidance of #TourismFromZero mentors Dejan Križaj, Tomaž Curk, Itay Katz and Primož Šporar a group of dedicated software engineers/students will work on the next automated versions of currently manual (yet, much more personal :) prototype. Join us at:
---
LEGAL STUFF
Last update: June 6, 2020.
#TourismFromZero with locals project Organizers' and TFZ Scouts' role in the current development phase of the project is to provide and exchange free online information about the types of local experience offers available in different destinations - for all these offers we do not charge any fees.
Experience Providers (= local artisans, experts, associations, clubs, charities and more) set prices and accept all payments. All payments are handled by the Experience Providers.
Despite careful communication, all information and prices listed on the #TourismFromZero website are informal. For the final confirmation of the content, prices and the available time slots, the tourist must communicate with our TFZ Scouts.
TFZ Scouts are responsible for the greatest possible care and promptness of the information provided. However, they cannot be held liable in case of inaccurate or subsequently changed data provided by Experience Providers.
Experience Providers are responsible for the lawful execution and accounting of their activities. The ultimate responsibility for the content, price and timing of the experience rests with the Experience Provider, who also assumes full responsibility for any disputes, accidents and unfortunate occurrences at the Experience Provider's location.
Experience Providers are responsible for complying with all necessary health and safety regulations while accepting visitors to and hosting them on their premises. Experience Providers are deemed liable for all costs incurred in the event of cancellation caused on their behalf.
The Organizers of the project "#TourismFromZero with locals" have the right to change the functionality of the website and the website user experience, which may lead to a shift in content.
The Organizers of the project "#TourismFromZero with locals" have the right to change these rules without prior notice. Any use of this website after the modification of these rules automatically implies the acceptance of the modifications made.
More legal information about #TourismFromZero can be found under the link Disclaimer in the footer of this webpage.